BLOCKLINE Loop 3
Water, forests and flowering mountain meadows: A world like something out of a Mark Twain novel.
Blooming flower carpets of sweet alyssum welcome you from high above Rechenberg. The heat-loving plant apparently feels at home on the sunny south wall of the castle rocks. Not much is left of the old castle. Only a few ruins of the walls give an idea of its history.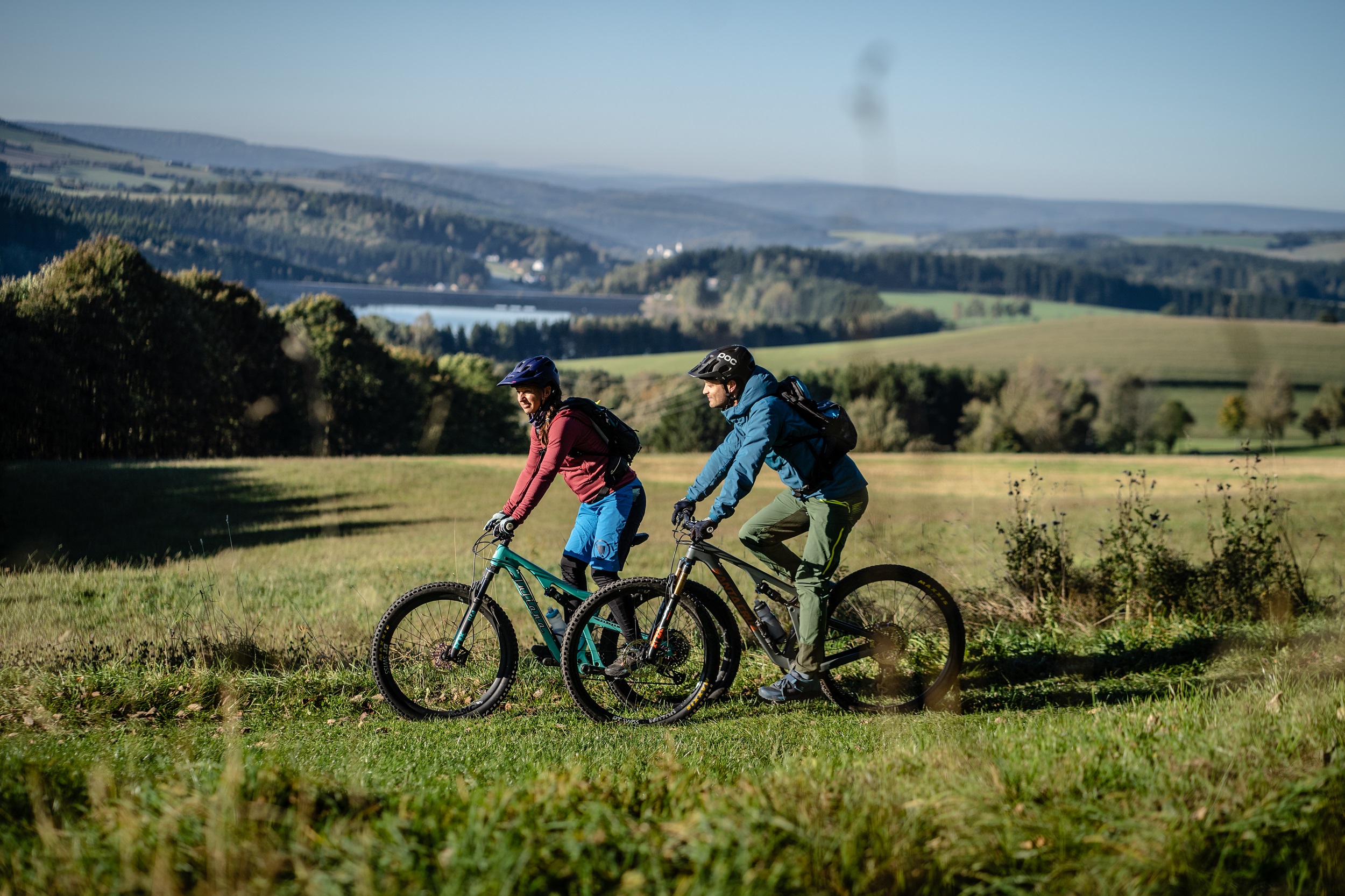 The third loop of the BLOCKLINE takes you south to Cämmerswalde and past the pond meadows near Neuhausen, the home of a miniature dragon called the pond newt. In Neuhausen, the record-breaking nutcracker brothers of impressive size greet you before continuing on to the toy and Christmas land of Seiffen.
Past the highlights of Seiffen and Schwartenberg, you will pass through the forests around Frauenbach. Large open spaces in the forests provide a special habitat for a specialized bird species. Here the black grouse has one of its last homes in the Ore Mountains.
On the way to the starting point Holzhau, you cross a small salt water stream. The brooklet collects water to lead it to the Rauschenbach and later into the Flöha. The wet spring meadows are rich in species: narrow-leaved cotton grass, forest horsetail, bloodroot cinquefoil, marsh marigold, rough-haired calf's crocus and marsh bugleweed are just a few species that grow in the wetland at the Fischerbaude.
Highlight from BLOCKLINE Bike-Loop 3
Christmas Land and Toy Corner of Seiffen
Seiffen has become world famous as the "Toymaking Village of the Ore Mountains." Households all over Germany have a Smoking Man, a Pyramid or a Candle Arch from the small town in the Ore Mountains.
Highlight from BLOCKLINE Bike-Loop 3
Schwartenberg: Stunning views.
At just under 787 meters, it is one of the highest peaks in the Eastern Ore Mountains: it rises from the earth like a flat pyramid. No forest, only wide meadows surround the summit and offer a magnificent panoramic view.
Highlight from BLOCKLINE Bike-Loop 3
For a long time it was considered lost: The endangered otter has been seen at the Rauschenbach Dam and its tributary streams. In winter, access to open waters is essential for its survival. The areas around the dam are important for the rare predator.
All Stages of the BLOCKLINE Loop 3
Accommodations on the BLOCKLINE Loop 3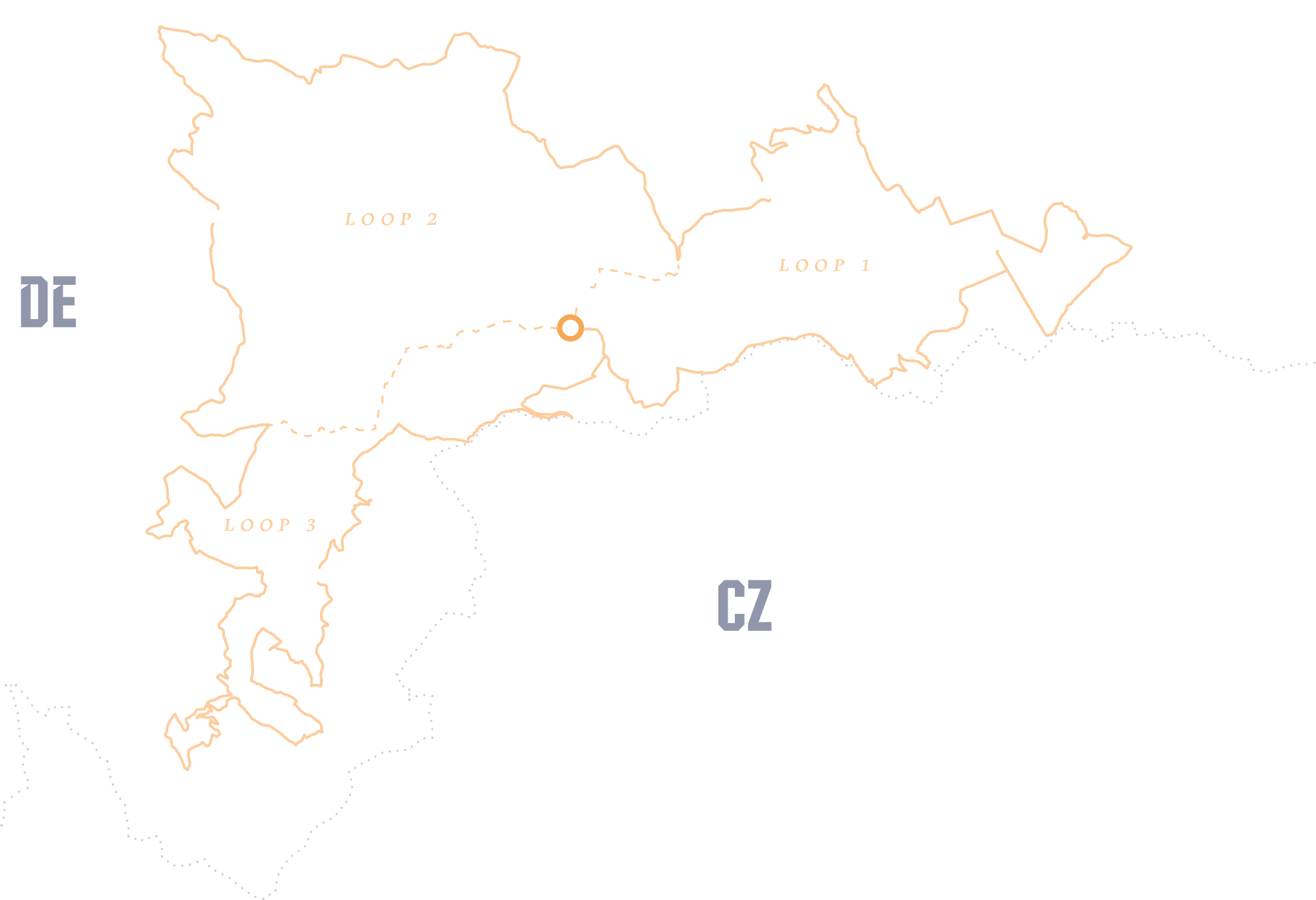 The BLOCKLINE is located in the east of the Ore Mountains and takes you through ever-changing scenery. Plan, divide and discover the BLOCKLINE, as you like it: as one of the 15 stages, on one of the three loops or as a complete circuit. On the BLOCKLINE you can immerse yourself in the unique nature and history of the Ore Mountains. The extensive adventure package with the lovingly designed handbook or the exclusive route map accompany you on your bike tour.
The BLOCKLINE is the bike adventure in the Ore Mountains.