Your BLOCKLINE Route
A red kite soars elegantly in the sky.
At the edge of the forest - there, in the grass - two deer.
Take a breath, feel. Out here you are free.
Three extraordinary adventure loops await you on a total of 140 kilometers of circuit: full of freedom, longing and adventure.
Enjoy the sensational panoramic view on the basalt cone of the freestanding Schwartenberg, explore the valley of the water mills and immerse yourself in the fascinating world of wood art in Blockhausen.
Ride the entire route (here is the GPS data) or choose your loop – below you will find all stages and routes:
Blockline Bike Loop 1: 53 km - 1,140 elevation change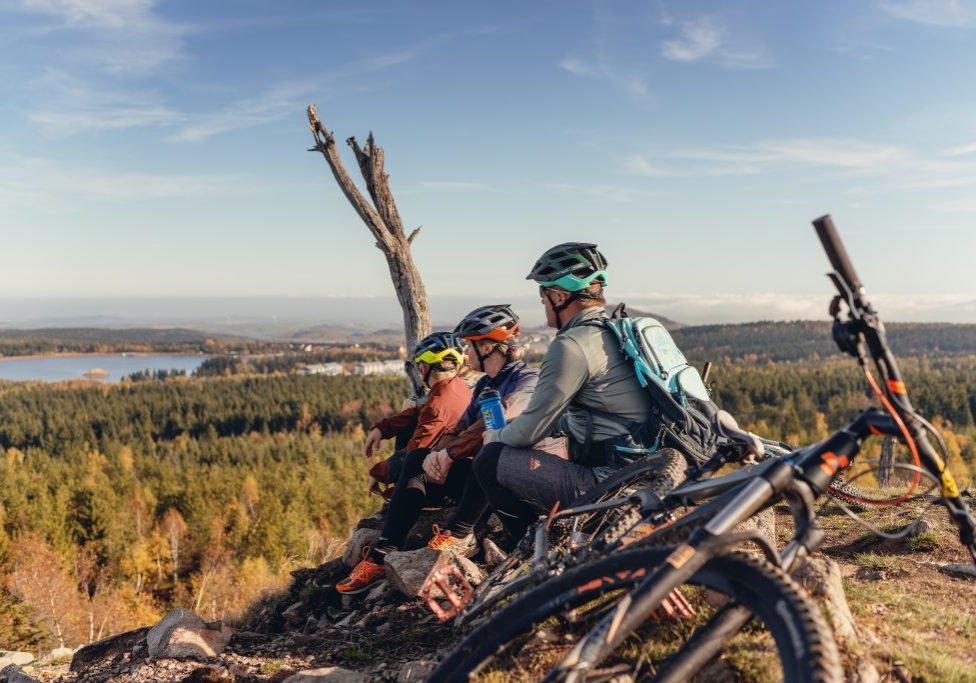 Holzhau » Altenberg » Hermsdorf » Holzhau
Blockline Bike-Loop 2: 52 km - 1,010 elevation change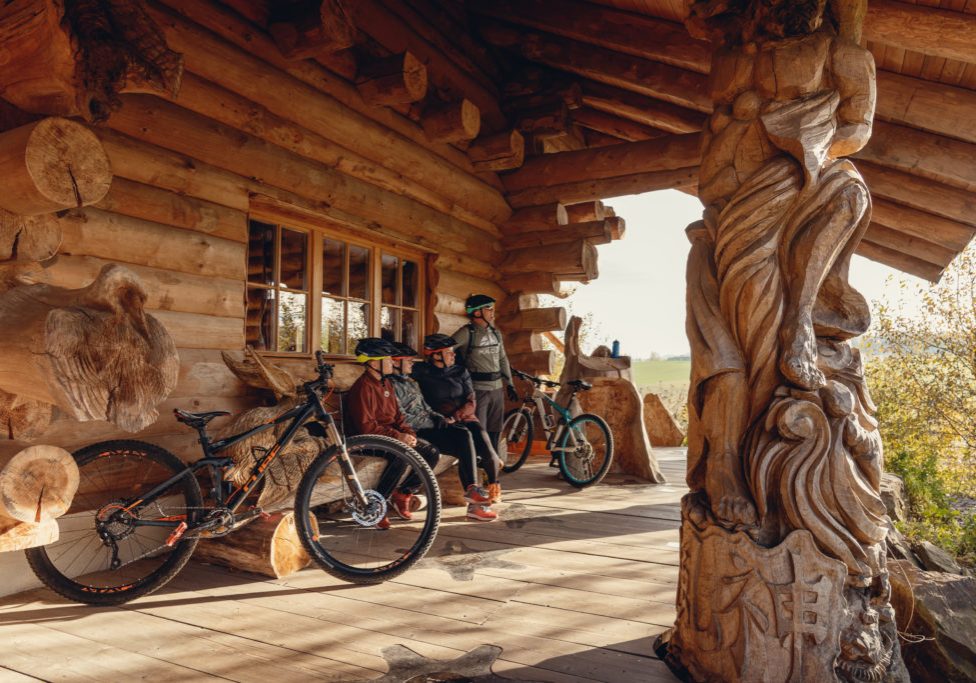 Holzhau » Frauenstein » Blockhausen » Kreuztanne » Holzhau
Blockline Bike-Loop 3: 66 km - 1,240 elevation change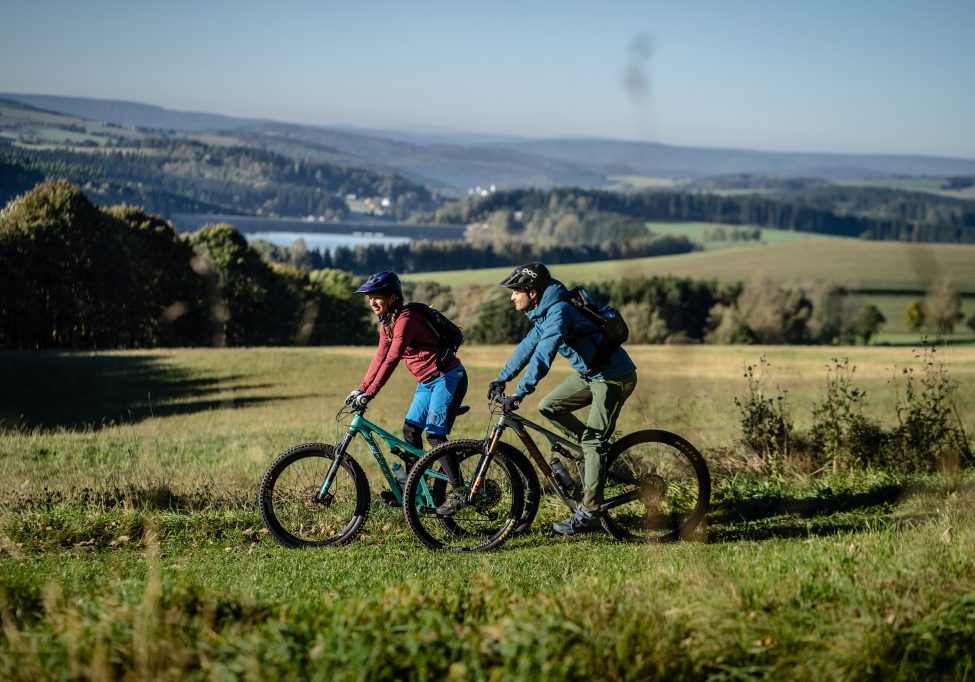 Holzhau » Kreuztanne » Seiffen » Neuhausen » Holzhau
BLOCKLINE season 2022: 29 April to 31 October
While the Ore Mountains lie under a white blanket, preparations are underway for the 2022 biking season. When spring arrives, the BLOCKLINE opens!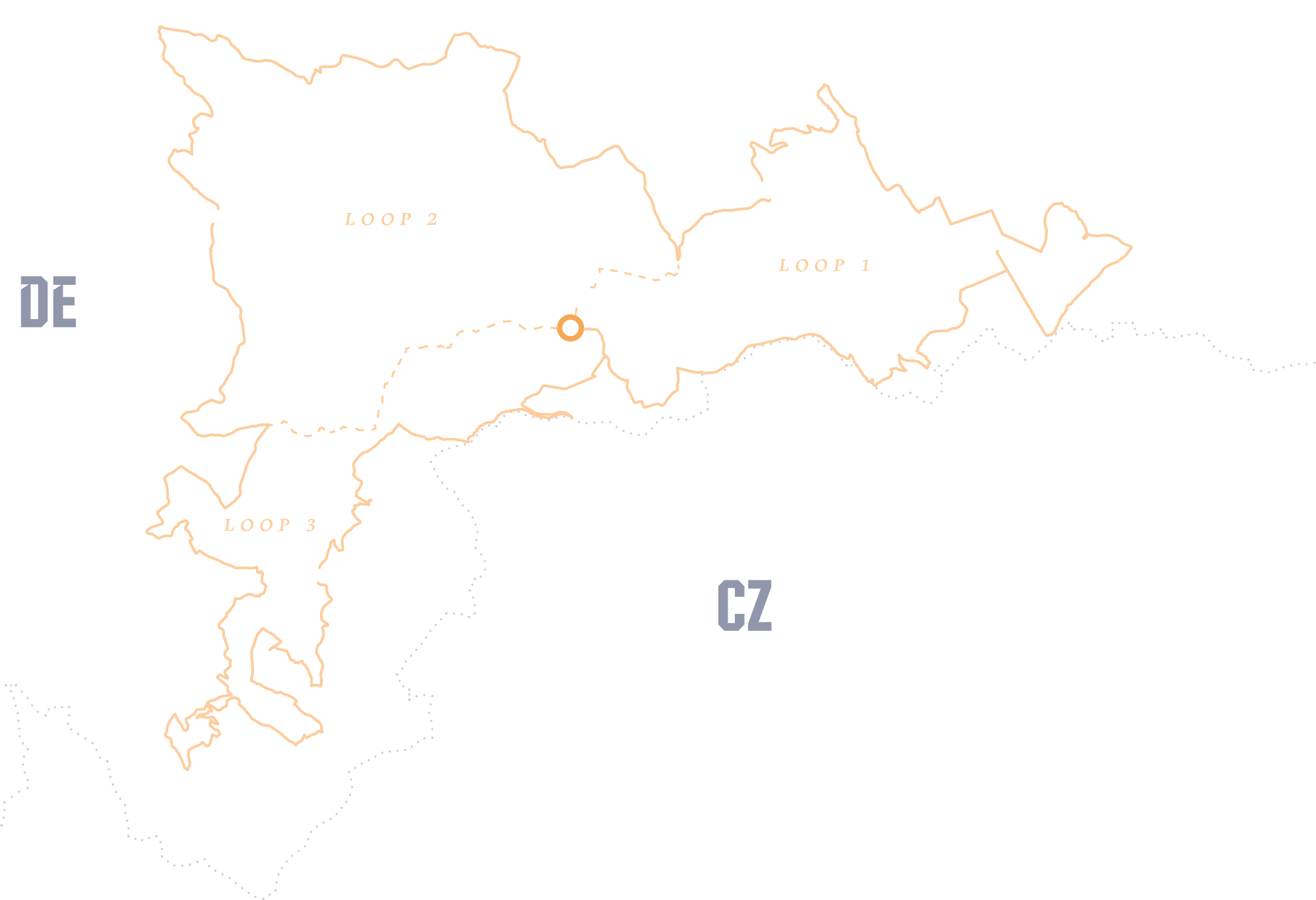 The BLOCKLINE is located in the east of the Ore Mountains and takes you through ever-changing scenery. Plan, divide and discover the BLOCKLINE, as you like it: In three loops or 15 individual stages. The lovingly designed adventure manual accompanies you from the beginning. During the tour you will be provided with exciting information about the nature and history of the Ore Mountains.
The BLOCKLINE is for everyone who wants to get out into nature and is ready to experience an adventure with their bike.