The Blockline will be opening in early 2021 - the bike adventure for the whole family.
Open space, discovery, the outdoors, nature: where are you?
Everyone can ride the Blockline - either all 140 km at once or in three loops of 53, 52 and 66 km. Twelve hotels and guesthouses await you and are fully prepared for adventure bikers.
Take a break from civilization
Stunning views, narrow valleys, dark forests, streams and lakes: The Blockline runs in short stages through ever changing scenery. Ideal terrain for explorers - whether on an e-bike or a classic MTB.
The home of the Lynx. And the red kite, and the red deer and many other rare animal and plant species. Discover them along the Blockline, solve lots of riddles and explore the landscape on your bike.
The Blockline is for explorers like you - with the adventure guide from the starter pack, you'll discover hidden gems along the route, hear about exciting stories and background information, and be able to find your way around perfectly.
On May 1, 2021, the extended test phase of the BLOCKLINE will start!
Then the route will be fully signposted and can finally be experienced! Check out the trail and loops page for GPS data.
Be the first to get your hands on our new Blockline Adventure Guide: Full of exciting puzzles, fantastic stories, and thrilling treasure maps!
Plan your adventure now: check out the trail details and mark your Blockline trip on the calendar with the kids! You can find all the Blockline Inns under Booking. They are your specialized Bike-Hosts and -hotels.
The Ore Mountains have a strong character. Its heritage is natural and man-made. Impressive panoramas, unique rock formations, reservoirs, lush mountain meadows and idyllic streams characterize the landscape. Mining has shaped the region and is firmly anchored in its DNA.
Three habitats characterise the area: forests, mountain meadows and moors and streams. Here you can discover typical animal and plant species of the Ore Mountains - some of which can only be found here.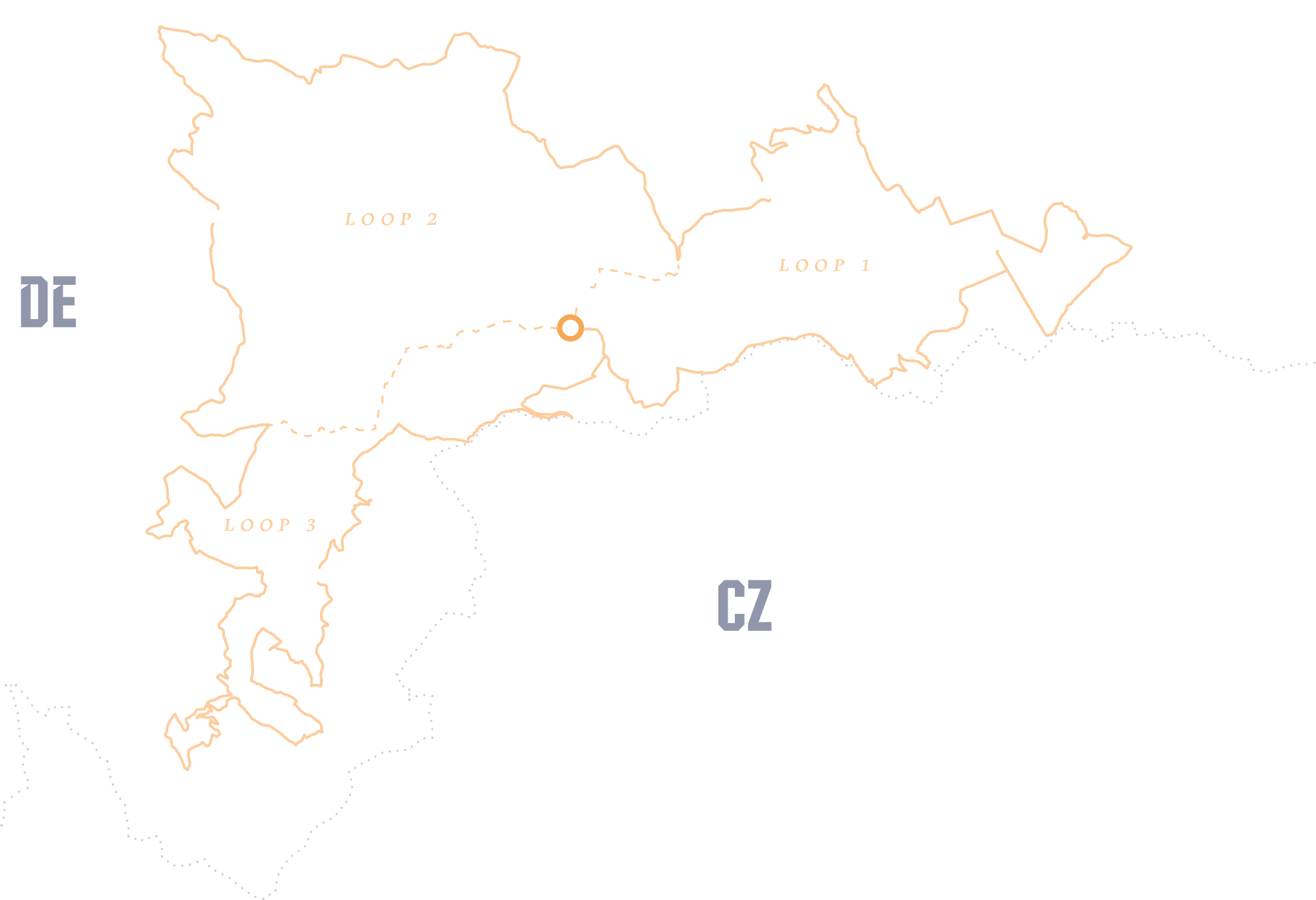 Blockline is located in the east of the Ore Mountains - between Seiffen, world famous for its wood art, and the winter sports center of Altenberg. Dresden is 45 minutes away by car. Prague is 90 minutes away and Leipzig 1:45 h. Bayreuth and Erfurt are 2:30 h each, Berlin and Magdeburg are three hours away. In the west, all stations between Mulda (Saxony) and Holzhau ski lift are available to get on the Blockline. Geising and Altenberg stations are located on the eastern side of the route.